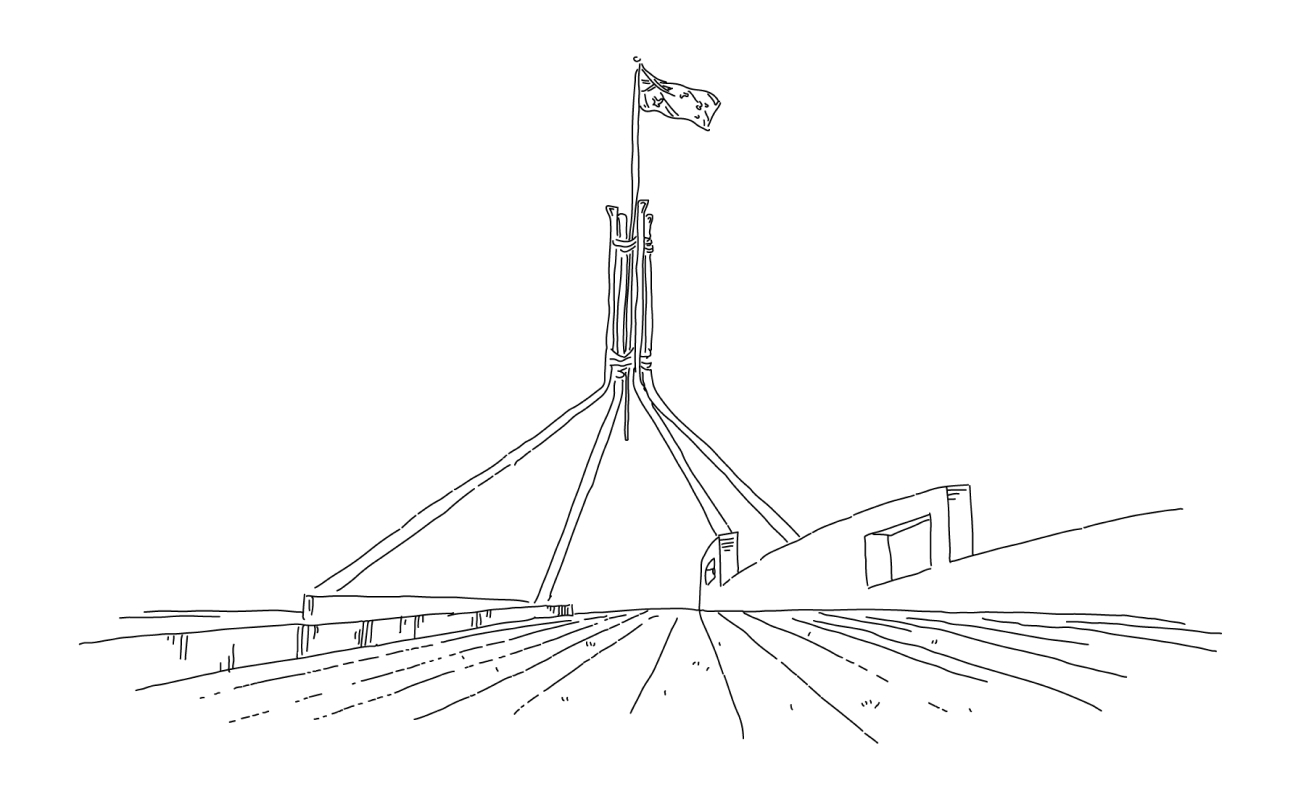 In 2017, the Federal Department of Finance recognised it had on its hands a system that was not only causing issues for users but had become contentious in the eyes of the Australian public.
The Department had begun exploring what a new system for handling Parliamentary expenses might look like and engaged Portable to get a better understanding of the motivations and needs of people who currently use a range of systems, with the intent of illustrating what a future expenses management system could look like for Parliament.
The expertise used in this project included:
Design
Design Strategy
User Research
We recognised that if the issues are to do with the users and their processes, no technology will fix that core problem. Our first step was to engage with the varied types of users involved in the expense claim process – from Parliamentarians and their staffers to Department of Finance personnel.

We planned and conducted research to determine how users currently process Parliamentary expenses, their pain points and how the system may be improved. It was important to dig deep and go into people's offices around the country to see how they go through the process, end to end, of how they currently do their expenses.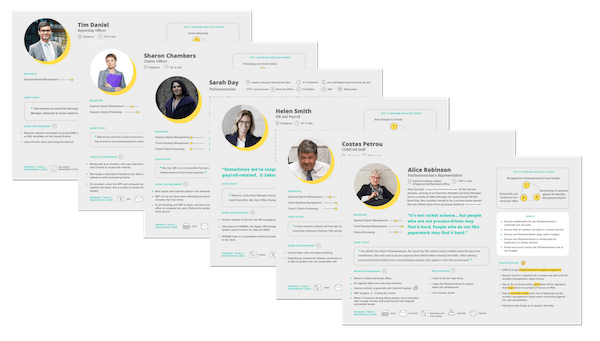 Working with the Department of Finance, we designed a research method for the project to recruit suitable participants and make sure we would be employing the most appropriate methods of research.
We conducted interviews with more than 35 users in Canberra and around Australia, including Senators, Members of Parliament, their staffers and people within the Department of Finance. We also observed how people use the expenses systems and mapped their workflows in order to identify pain points and differences in use cases.
After analysing the research we developed a detailed report providing a summary of insights and recommendations, and created user journey maps and user personas.

Outcomes and benefits:
The Department of Finance gained a deep understanding of the experience that different users face when working with the Parliamentary Expenses Management System.
We delivered a detailed report, including a clear summary of our findings as well as actionable insights to inform their strategy going forward and help inform the Department of Finance about what a future expense management system could look like for Parliament.
So future improvements could be made from a user-centred starting point, user journey maps for different scenarios of how the system is used, as well as user personas of the people that interact with the system, were included.
The Department was also able to put forward this work as recommendations as part of its response to a report by the independent PEMS Review Committee.
The Department of Finance now has a robust set of tools from which to draw when designing its future expenses management system in a human-centred way.
Download our report on innovation in government