About the speaker
Meredith Broussard is an Associate Professor in the Arthur L. Carter Journalism Institute at New York University and author of 'Artificial Unintelligence' (MIT Press). A former features editor at the Philadelphia Inquirer and software developer at AT&T Bell Labs and the MIT Media Lab, she has written articles and essays for the Atlantic, Harper's, Slate, the Washington Post, and other publications.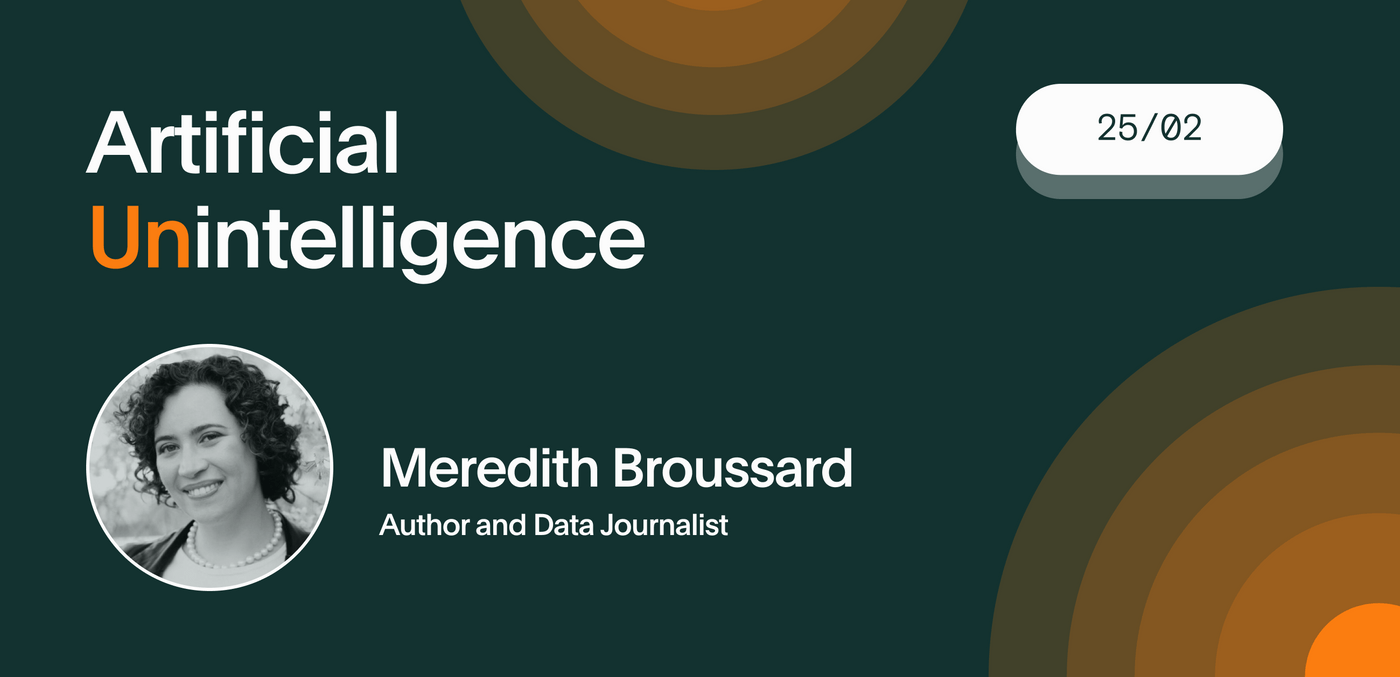 What we'll cover
Broussard, a software developer and journalist, reminds us that there are fundamental limits to what we can (and should) do with technology. In this presentation, she offers a guide to understanding the inner workings and outer limits of technology—and issues a warning that we should never assume that computers always get things right.
Making a case against technochauvinism—the belief that technology is always the solution—Broussard argues that it's just not true that social problems would inevitably retreat before a digitally enabled Utopia. In her book, Broussard conducts a series of experiments to draw clear attention to her main points, across driverless cars, machine learning, and AI software. If we understand the limits of what we can do with technology, Broussard tells us, we can make better choices about what we should do with it to make the world better for everyone.
Who's it for?
The session is designed for the following audience:
Technology practitioners, programmers and software engineers
Data scientists and those working with large data sets
CIOs and technical leaders in charge of technology decisions for their organisations
Product and system designers
Webinar details
Friday the 25 of February 2020, 8:30am - 10am AEST.
A link to join the webinar will be provided to registered participants via email beforehand.
After the 50 minute presentation, attendees will be invited to stay for a Q&A session with the speaker for up to 30 mins, and a recording of the Q&A session will be distributed to all registered participants in the days after the event.
By registering to this event you are providing consent to Portable to email you event details, keep you up to date with Portable events, work and research, and share your details with organisations we have partnered with on the event panel. View our Privacy Policy.