Are you looking to meet like-minded designers or hear from leading industry experts about the importance of putting people at the centre of our projects?
Portable and Emanate Technology invite you to join us for an evening with Canberra's Service Design community to meet with peers and discuss the importance of taking a human-centred approach to the work we do.
On The Evening
We'll kick off the night with light refreshments and networking with local industry innovators and before heading into a private function space where Emanate Technology will welcome attendees and introduce our guest speakers to share insights and learnings from their extensive experience around putting people first in the projects which seek to impact the lives of those around us.
Before wrapping up we'll have another opportunity to reconnect with attendees to discuss the topics of the evening and opportunities to innovate in the space.
The Guest Speakers
Andrew Apostola is the CEO and Co-Founder of Portable. Andrew's main areas of focus include government, education, mental health and justice. Author of numerous publications including Hacking the Bureaucracy, Redesigning Work and The Principles of Data Driven Design which seek to inspire innovation through thoughtful research, design and technology.
Andrew will be taking us on a journey to explore what can happen when we, as designers, fail to put the needs of our audience first in our projects by looking at examples of tragedy surrounding leading tech corporations and what we can learn from their mistakes.
Adnan Khan is a Senior Product Designer with extensive experience in the public sector, working with the Australian Government Department of Education, Australian Department of Health, Services Australia, and more.
Adnan will be discussing his recent work on dynamic service maps which are generated on-the-fly using a direct feed from end-users and what we can learn about the importance of understanding how our audience engages with our systems, services and solutions.
About Emanate Technology
Emanate Technology are a technology recruitment firm, locally owned and founded in 2016. Emanate Technology represents opportunity on multiple levels, for our clients, candidates, and our own valued employees. As a business we have identified a gap in the technology recruitment market for a high touch, consultative, and specialist service – it is both our opportunity and objective to provide this.
Our core expertise lies in providing permanent & executive search, contracting, and statement of work services across the following technology markets: - Project and Transformation Services - Infrastructure, Cloud and Security - Applications – design, development and test - Pre Sales and Sales. We only work with clients that see the value in the service we provide and are prepared to partner with us in attracting and securing the best talent available. Candidates are the lifeblood of our business, without them there are no clients.
At Emanate Technology we take the time to understand our candidate's skills, motivations, and coach them throughout the recruitment process to best prepare them for a successful outcome. We pride ourselves on professionalism and integrity but don't underestimate the need to have fun in our dealings with clients and candidates – it's part of our personality.
Emanate Technology is committed to providing a best in market recruitment service through a thorough and personal process.
About Portable
Portable is a purpose-driven research, design, and technology B-Corp that works with Australian businesses, organisations and government to drive transformational change that has a real impact on real people.
We are leaders in ethical human-centred design which means we make decisions based on thoughtful research and collaboration with people who have lived experience or who are most likely to be impacted by the products, services, technology, or policies being designed.
Our award-winning team of experts offer a range of training workshops and capability building services for individuals, teams, organisations and more. Begin your journey toward building better outcomes for the people you serve with us today.
Location Details
This event is being hosted in joint partnership between Emanate Technology and Portable at 6:00pm on Tuesday 29 November at the East Hotel, Kingston ACT.
Please Note
You may be photographed or video while attending this event: please approach the organisers if you have questions, concerns, or do not wish this to happen.
The event organisers may add you to a mailing list so they can follow up, and you can receive updates about their activities: this mailing list will always have an easy-to-find unsubscribe button.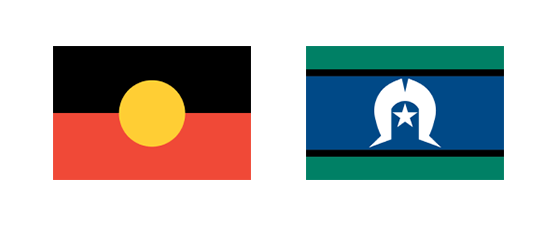 We pay our respects to the traditional custodians of the lands on which we live and work, and to the traditional custodians of the lands and waters which we may visit upon in our work. We acknowledge their elders past and present.