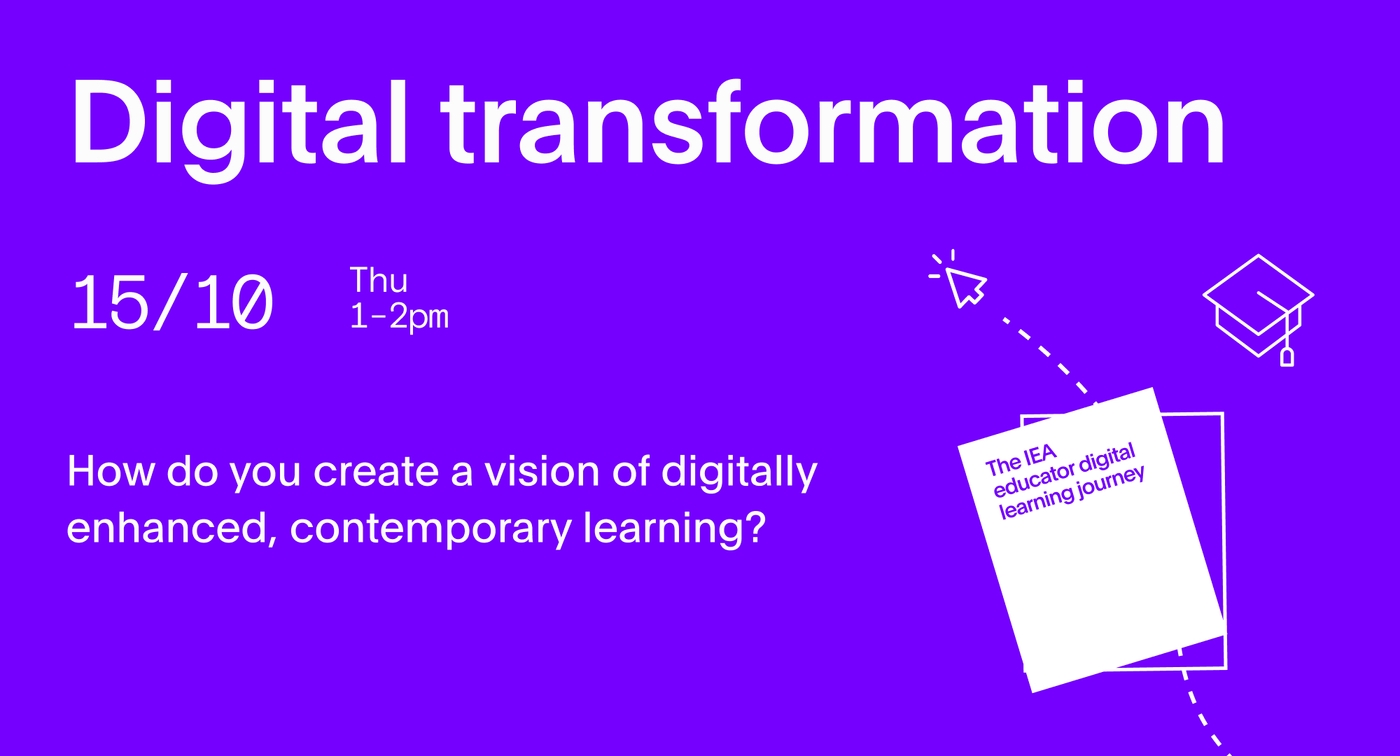 About this event
Last year, our work took us to Papua New Guinea to help develop a vision for digital learning across the country. The imminent completion of the Coral Sea Cable project was set to result in a drastic capability and capacity uplift for internet connectivity, which includes the school system. Working with the International Education Agency of Papua New Guinea (the IEA), which employs more than 300 teachers and over 700 support staff, we set about understanding the current attitudes of students, staff and parents about educational technologies, the contexts in which they teach and learn, and the school system's current infrastructure and technical capability. We worked directly with schools, students, teachers and administrators to conduct human-centred research and develop our recommendations, leaning on our extensive work in education projects, as well as our passion for delivering meaningful change with human-centred technologies.
Through this work, we crafted a vision for the use of educational technologies and associated teacher standards for the organisation, and created a roadmap with the IEA for how the organisation might reach its technology and education goals. In this presentation we will walk you through the processes and methodologies we used and the deliverables that resulted, as well as exploring our recommendations and advice.
We partnered with crucial subject matter experts to deliver our resulting analyses and recommendations. Theo Gouskos and the team at Greenshoots Consulting were instrumental in guiding the formulation of the surveys we distributed to IEA staff, students, administrators and families, and led the analyses of the survey results. Harold Weeks and Karen Pastro of CompNow contributed to the final set of recommendations from their expertise in delivering professional development services to school systems, and the digital infrastructure, devices and platforms they recommend and deploy for school systems in Australia.
What we'll cover
the approaches we took and processes we followed in researching for this project,
some of the major education theoretical foundations we based our work around,
what we learned about the role of educational technologies in schools,
what we learned about our own research practice,
the work we produced for the IEA, and
a few key learnings we took away.
Who is it for?
This webinar is essential viewing for teachers, administrators, policymakers and public servants looking to explore the cutting edge of digital transformation for education. It blends up to date research methodologies with modern technology choices, whilst taking a whole of sector (and whole of country approach).
What if I can't make it?
You're in luck! This webinar will be recorded and published as a video on the Portable website at a later date. If you cannot make Thursday's event but would like to know when this video goes live you can register for the 'Send me the video' option in the registration section.