Co-hosted by The Business Pickle and Portable as part of Zero Emissions Day for 2023, the Zero Emissions: Business Meets Sustainability event brought together a lineup of eco experts from Bank Australia, FrontRunners, and WorkforClimate for an engaging panel discussion exploring the gap between business intent and actionable strategies on environmental sustainability.
Our friends over at The Business Pickle have put together a complete transcript from the panel that's perfect for those who like to dive a little deeper into the details.
Event Details
What was discussed:
How to get decision-makers on board with building an effective sustainability strategy.
Deciphering the meaning of Net Zero for businesses.
Celebrating successes: Local and international examples of significant positive progress.
Australia's key environmental challenges.
Practical steps for businesses in both high and low emissions sectors.
Effective communication strategies to foster genuine impact without virtue signalling.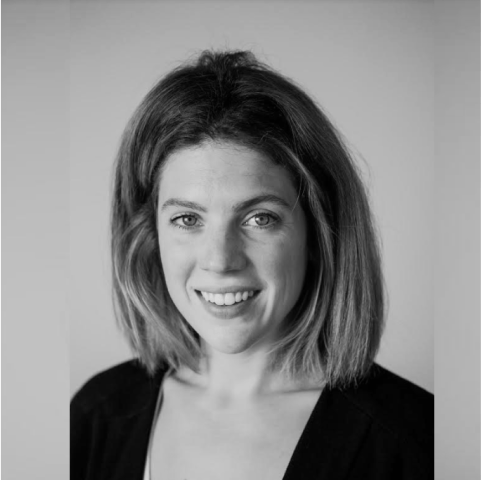 Emma Pocock, Co-Founder and CEO — FrontRunners
Emma Pocock is the CEO and co-founder of FrontRunners, whose strategic mission is to help secure the future of sport in a changing climate. At the helm of FrontRunners, Emma has overseen the largest athlete-led campaign in Australia's history, with almost 500 athletes from 40+ sports calling on the government to lift its climate ambition in the wake of the 2020 Black Summer bushfires. She was instrumental in establishing Footy for Climate and has worked to support Australian cricket captain Pat Cummins and his Cricket for Climate Foundation as well as dozens of other athletes across the sporting landscape with various climate and sustainability projects. More recently, Emma's work at FrontRunners has expanded to supporting sporting administrators as they look to tackle the climate challenge.
‍Emma has over a decade of experience working alongside her partner, former Wallaby Captain and now Senator for the ACT, David Pocock, on various projects and building a public profile for good through sport. Their shared work has included; the establishment of Rangelands Regeneration Trust - working to manage 70,000 ha in the Zimbabwean Lowveld for biodiversity and improved rural livelihoods; co-authoring a book, In Our Nature, about their work in Zimbabwe, as well as stories about rugby, conservation, climate change, and belonging. She also co-managed David's successful Senate campaign, as well as supporting his advocacy on climate action, conservation and marriage equality.
Emma has a Master of International Development and a Bachelor of Social Science.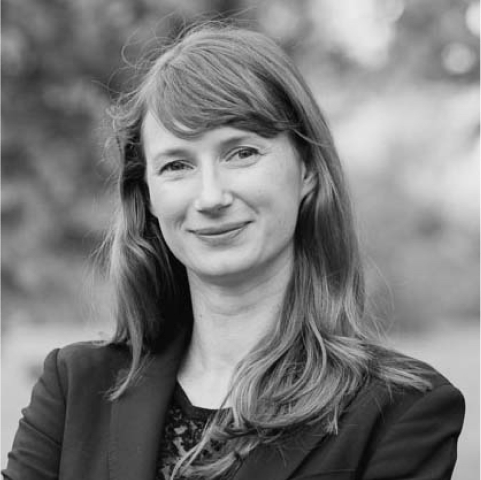 Jane Kern, Head of Impact Management — Bank Australia
Jane Kern is Head of Impact Management at Bank Australia. Jane is responsible for managing and measuring Bank Australia's impacts for people and the planet. This involves leading the bank's climate action strategy, including the target of reaching net zero in its operations and portfolio by 2035, as well as its strategies on nature and biodiversity, reconciliation, and affordable and accessible housing.
Prior to joining Bank Australia, Jane worked with BASE, a Swiss foundation focused on driving investment in sustainable energy, and Australian Red Cross. Jane holds a Master of Sustainable Development from the University of Basel, Switzerland, and Bachelors of Business and Communications from Monash University.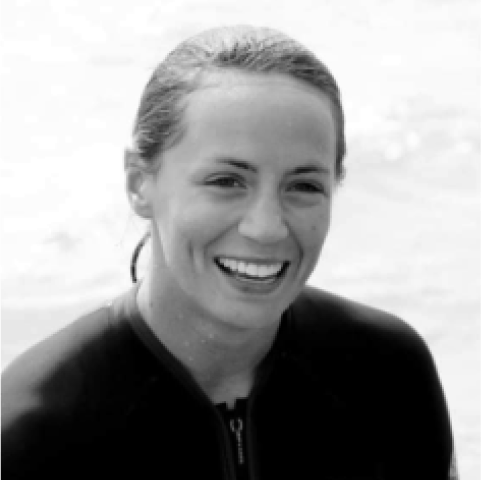 Laure Legros, Head of Experience — WorkforClimate
Laure is the head of experience at non-profit WorkforClimate, which helps climate-concerned professionals advance the climate agenda of their organisations.
Laure spent the first decade of her career working in large tech and digital companies, including Adobe and Google. She left the industry in 2020 to work on climate, because she felt like the urgency and magnitude of the challenge was too big to work on anything else. Becoming a parent to a now 4-year-old little boy also accelerated her journey into this work.
In addition to WorkforClimate, Laure co-leads the Australian chapter of Climate Fresk, a non-profit on a mission to bring people on the journey of climate action through a transformative workshop experience.
Laure has a deep love for the outdoors and loves connecting with nature through sports — both on land and in the oceans.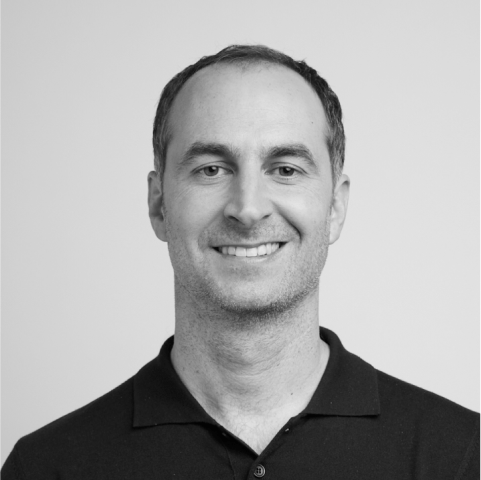 Andrew Apostola, Co-Founder and CEO — Portable
Andrew Apostola is the CEO and co-founder of Portable, a purpose-driven B-Corporation with a mission to address social need and policy gaps in the community through mindful research, human-centred design and ethical technology solutions.
Andrew's main areas of focus include government, justice, mental health and education, actively engaging in these areas through his various roles at Portable and in the wider community.
He is the author of a range of publications including Hacking the Bureaucracy, a guide to government innovation; Redesigning Work, a report into how design can respond to the changing workforce; and most-recently, a design-led exploration of the insights and recommendations from the Royal Commission into Defence and Veteran Suicide interim report.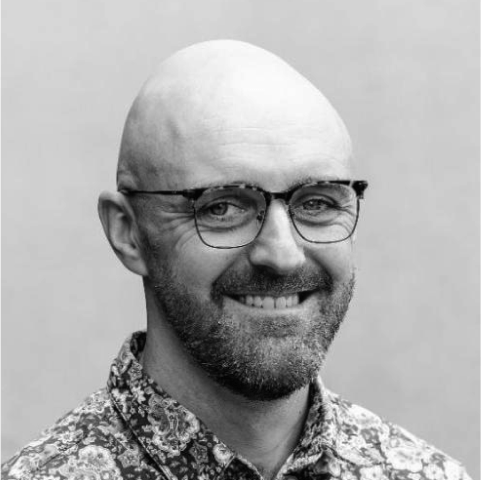 Simon Smallchua, Co-Founder and CEO — The Business Pickle
Simon Smallchua is the CEO and co-founder of The Business Pickle, an impact strategy consultancy. He has a passion to help leaders who want to make the world better while doing well in business through research and building practical impact roadmaps using a design thinking approach. Simon draws on a blended perspective from impact orgs, large corporates & public sector working with the likes ofThankyou, Bank Australia, Beyond Zero Emissions, B Lab AUNZ, One Small Step & WIRE as well as large corporates Jetstar, GM, ANZ, Channel 10 & Federal Government.
Founding his first consultancy at 17 in 2003 he went on to be on the leadership team at Australia's largest & most awarded Digital Transformation consultancies (Isobar). He built research, data and insights and strategic consultancy practices supporting Australia's biggest brands and governments transition into the digital age. Inspired by Becky Smallchua's work he redirected his focus towards impact organisations, turning their marriage into a business partnership to consult for impact organisations across Harvey (a certified strategic marketing agency and B Corporation) and The Business Pickle with on overall mission to 'unlock the potential of the New Economy to leave behind a better world'.
The Hosts
The Business Pickle
The Business Pickle is a sustainability (ESG) consultancy helping business leaders close the gap between intention and impact through strategic consulting, thoughtful research and practical resources to integrate sustainability into business operations.
We acknowledge that balancing impact & profit is a Pickle.There is no perfect solution, no organisation has it figured out, there's no silver bullet. We take a research & design thinking approach to identifying the right problems to solve, and solving them the right way. We focus on taking inspiration and guidance from those leading the way, and turn that into actionable roadmaps that are achievable, not theoretical.
Portable
Portable is a purpose-driven research, design, and technology B-Corp that works with Australian businesses, organisations, and government to drive transformational change that has a real impact on real people.
We are leaders in ethical human-centred design which means we make decisions based on thoughtful research and collaboration with people who have lived experience or who are most likely to be impacted by the products, services, technology, or policies being designed.
Our team consists of expert designers, researchers, strategists, analysts, and developers located across every state and territory in Australia.
Zero Emissions Day
On September 21st every year, the world unites under the banner of Zero Emissions Day, a united call to reduce our carbon footprint and work towards cleaner, more sustainable futures.
Whether you view it as a day to give our planet a break or as an actionable reminder of our responsibilities, Zero Emissions Day is a beacon for environmental sustainability.
It's not just about awareness – it's a commitment to action.