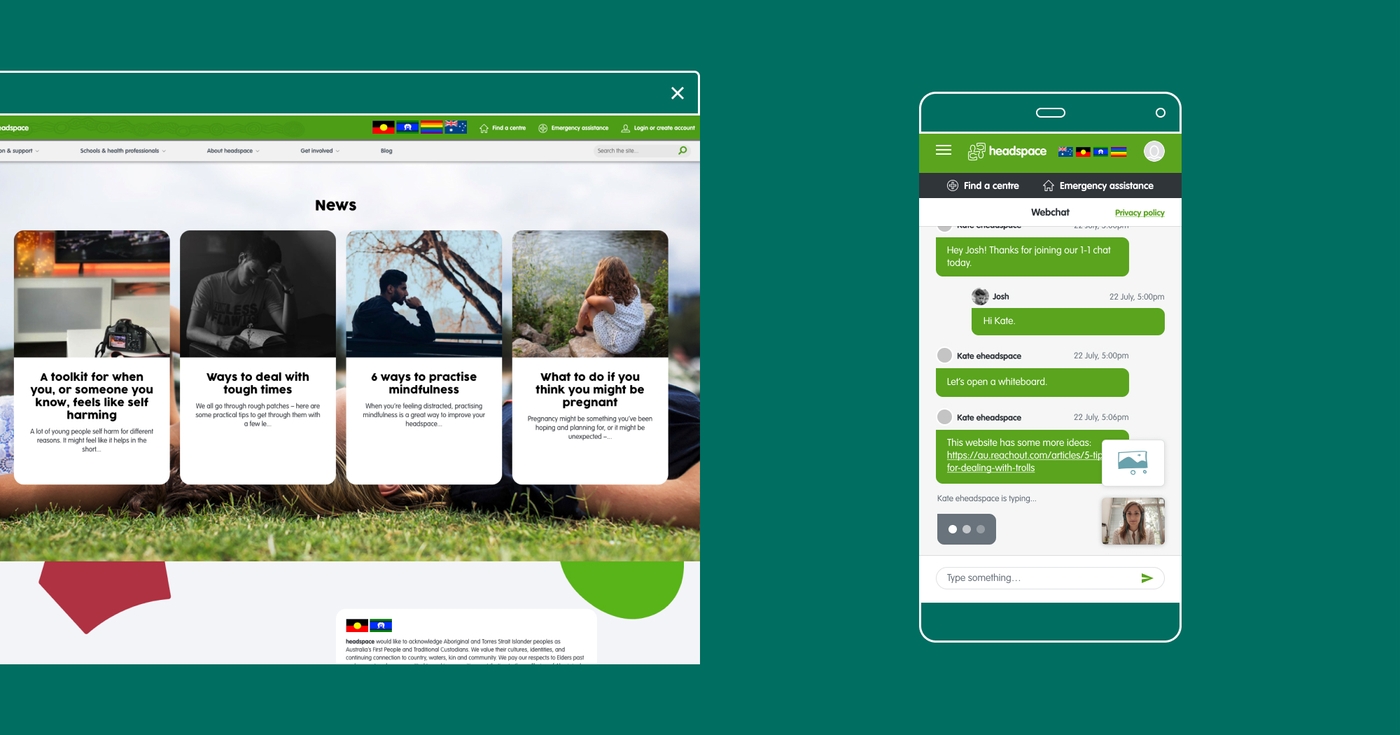 headspace is the national youth mental health foundation, providing early intervention mental health services to 12 to 25 year-olds.
Over the past 10 years it has provided close to two million services to more than 355,000 young people across Australia. Services are confidential, free or low cost. Headspace has more than 100 centres around the country and aims to ensure that all young Australians are mentally healthy and engaged in their communities. 
Until recently, headspace had two websites: headspace.com.au for corporate information, marketing communication and clinical resources, and eheadspace: a national online and telephone counselling service. 
Portable started working with headspace in February 2018 on a project to merge the two sites under a single domain. It involved understanding user needs to inform how we structured the information architecture. This research included:
key users of the website — young people between 12 to 25 years of age — as well as other stakeholders such as government and funding partners, headspace staff and media‍
digital support options used by headspace clinicians and the requirements of a system to deliver support to young people‍
the type of templates and flexibility required from a content management system to allow users to confidently navigate content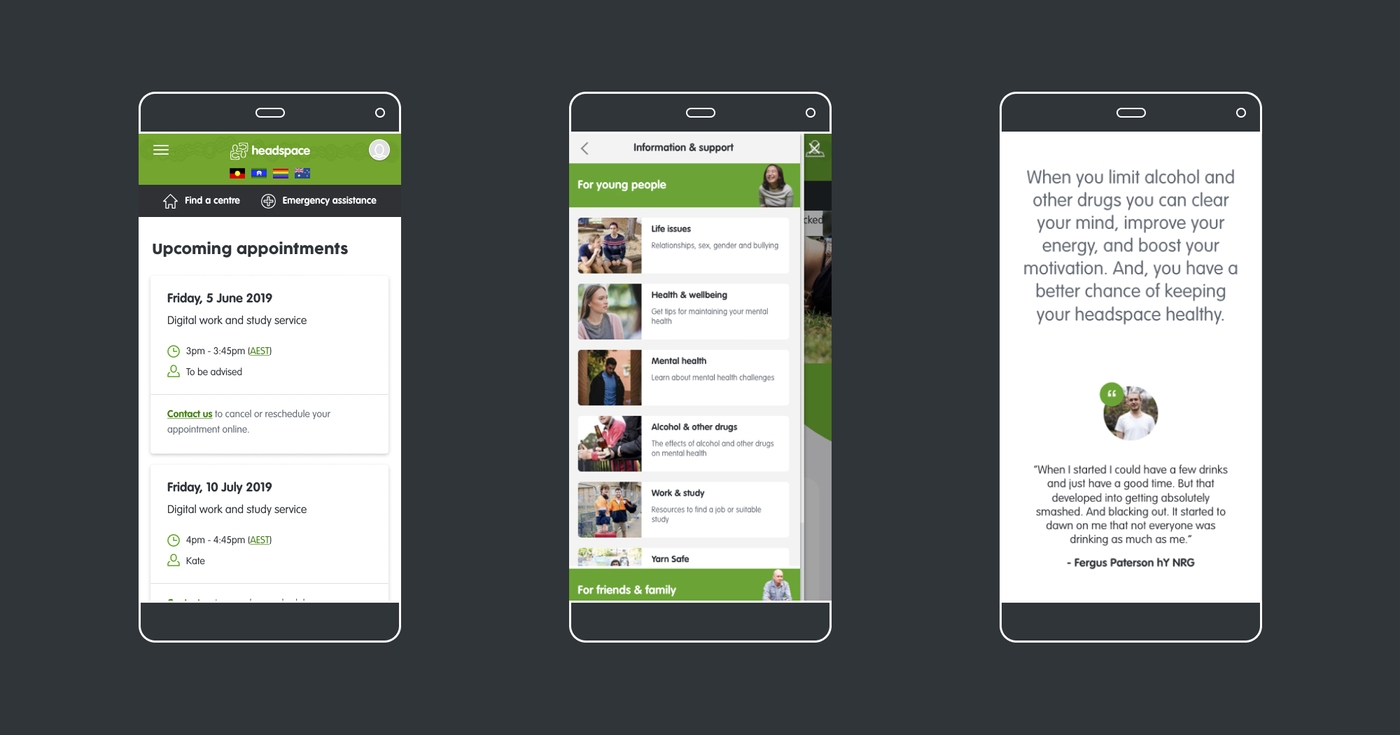 Approach
Portable's user research focused on uncovering the behaviours and barriers in how young people seek help online.
It was important that we engage key headspace stakeholders in meetings and workshops for feedback and to generate ideas. After digging into existing site analytics we recruited young people to participate in our research about their online behaviour.
16 young people between 13 and 24 years old from around Australia participated in interviews, in both metropolitan and rural areas. This was in-depth and empathetic user research, consisting of user interviews.
We also spoke to parents, subject-matter experts, clinicians and key stakeholders to understand their perspectives of young people's online behaviours and the barriers that prevent them from seeking help. Altogether we synthesised more than 500 pieces of data.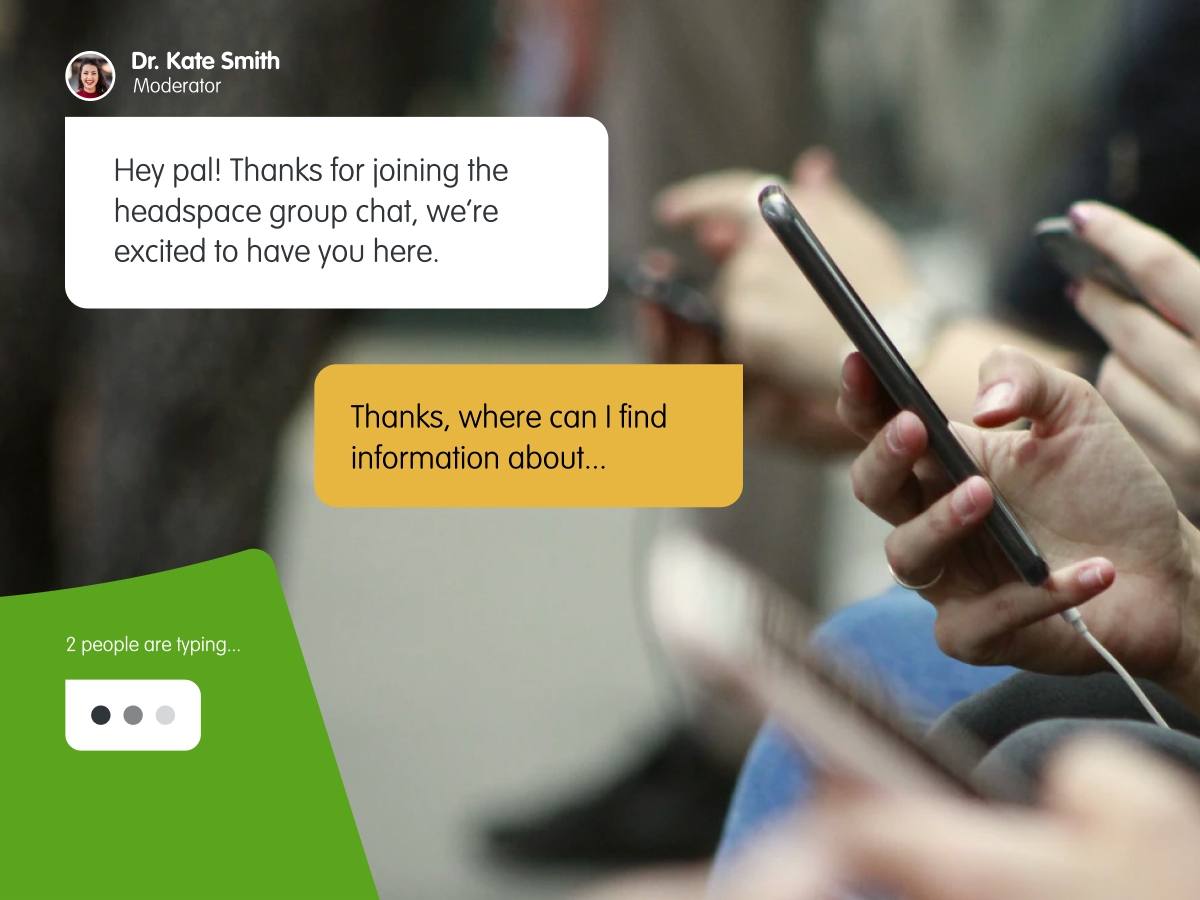 We held a future state workshop with department leads from across the organisation, which included using Lego Serious Play methodology. Lego Serious Play is an open-source, community-based methodology that fosters creative thinking and problem-solving. We asked the team to identify their department's greatest challenge, giving a voice to people across the organisation and seeing several key themes emerge.
To gain a better understanding of the full organisational landscape and learn more about the network of headspace centres, we attended the headspace forum. It gave us an opportunity to listen to more personal stories from people with frontline experience and young people. It improved our understanding of the issues facing users and the groundbreaking work being done on improving psychological wellbeing.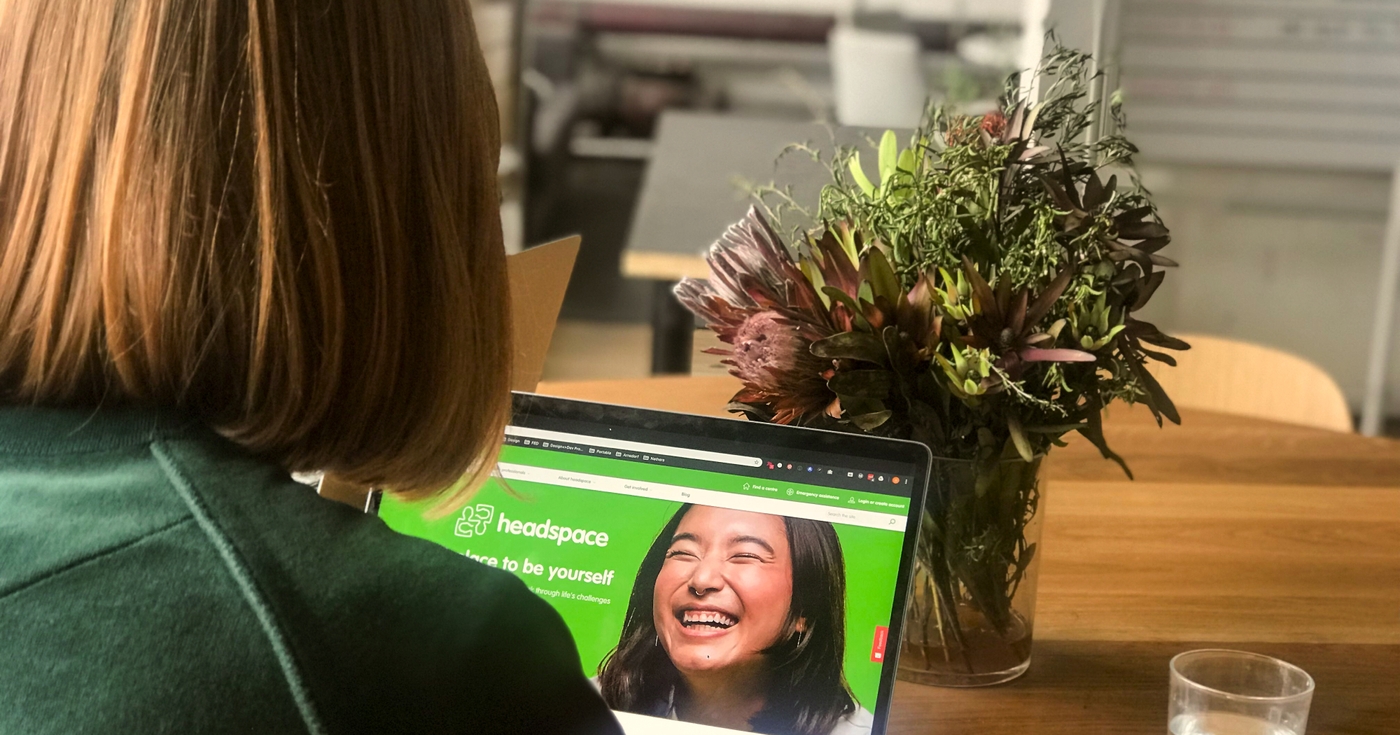 The Define Phase Report showed the benefits of undertaking a rigorous persona development process. We created four detailed user profiles, each with their own stories and goals and validated in collaboration with headspace's experts. These were accompanied by a comparator and competitor review, technical audit, interview synthesis and recordings, proposed information architecture, key user needs, and user stories.
Our recommendations for future design directions included combining headspace's two websites: headspace.org.au and eheadspace.org.au. This addressed user needs by improving the information architecture and navigation. It also simplified content management and service pathways. This incorporated insights from our user research, which yielded several "design directives": young people first, improve navigation, humanise the experience, encourage conversations and provide a safe space for self-expression.
Portable designed and delivered the new headspace.org.au in a series of sprints. A key part of this was to update and improve the Group Chat functionality, which we redesigned and custom built. We also designed a number of flexible CMS components in order to build pages in a more user-friendly way. This was designed using a client-server model that was implemented with a Go back-end and React front-end. We implemented tools for clinicians to be able to moderate all comments and questions, as well as contact participants directly.
Outcomes
We didn't just redesign a website, we redesigned the pathways for young people to seek help.
By talking to and listening to users, we designed to reflect the preferences and behaviour of a specific but fast-growing demographic: 12 to 25 year-olds seeking mental health services. 
headspace now has:
a unified digital presence that addresses pain points in user journeys as well as organisational needs
new information architecture and content implemented on Silverstripe content management system and hosted on headspace's servers
custom-built group chat functionality using Go back-end and React front-end
Download our free guide to not-for-profits and NGO innovation